The trend trio Craft Spirits, Craft Beer & Cider is very much in the limelight at the next ProWein from 18 to 20 March 2018. The already established special show "same but different" is dedicated to these handpicked products and boasts an exclusive stage for them in its own hall. "On the urban bar scene, in trendy eateries and also in the wine merchant's trade Craft Spirits & Co. are playing an increasing large role and are tapping into ever new customer bases.
This is an excellent reason for incorporating this theme into ProWein," said Marius Berlemann, Global Head of Wine & Spirits, explaining Messe Düsseldorf's latest decision. "Add to this the fact that 39% of our ProWein trade visitors are interested in craft spirits and 45% in craft beer, as reflected in this year's Visitors' Survey. As a result we plan to create an additional, market-relevant line-up for our customers."
With some 50 expected exhibitors Hall 7.0, right next to the North Entrance, will be home to the trendy gastronomy and bar scene. The fizzz Lounge care of trade publisher Meininger Verlag – the hotspot for bartenders – will move from its previous location in Hall 12 into the "same but different" Hall 7.0. The comprehensive international spirits range at ProWein will remain in Hall 12.
Producers of craft spirits, craft beer or cider can register as of now for the "same but different" Special Show at ProWein 2018 – simply by clicking the following link: https://www.prowein.com/sbd2. Should you have any queries please contact Nicole Funke (FunkeN@messe-duesseldorf.de; Tel: +49(0)211-4560 499) or Selina Weissig (WeissigS2@messe-duesseldorf.de; Tel: +49(0)211-4560 7749).
Eating & Drinking
Enjoy delicious food and drinks, offered by favoured restaurants and hip bars in Düsseldorf.
Düsseldorf boasts down-to-earth pubs and cosy eateries, gourmet bistros and the true créme de la créme of restaurants. Some of these enjoy top ranking among Germany's starred establishments.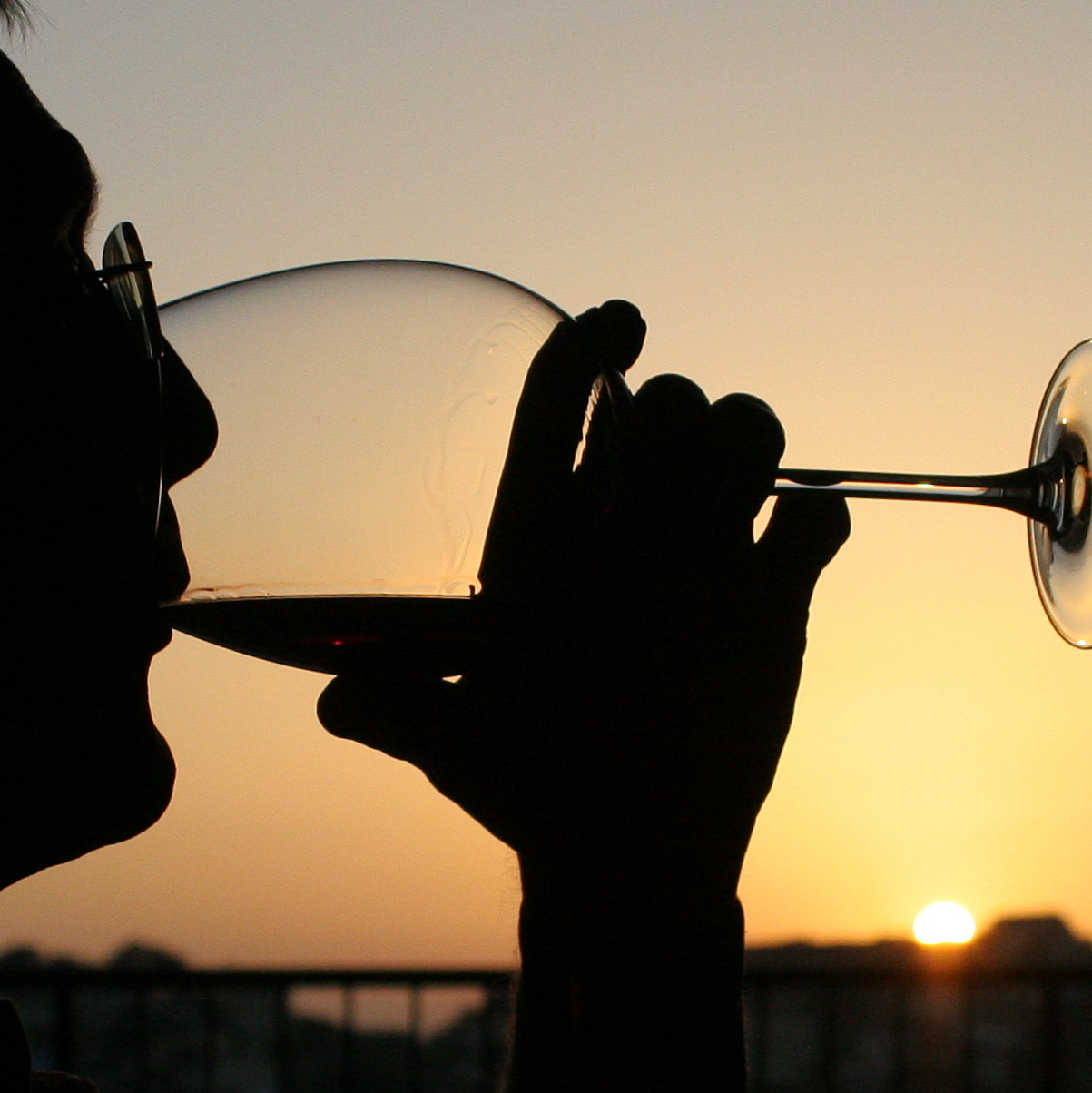 In the evening
Discover famous locations as well as small places, where sometimes even celebrities are to be seen.
Düsseldorf is offering ideal places for relaxing after a hard working day. But there are also alternatives: cosy clubs, famous scenes or nice attractions. Enjoy a dazzling night life, which leaves nothing to be desired.
About the image
image sources
The ProWein Special Show "same but different" picks up on the Trending Craft Theme: (©Messe Düsseldorf/ctillmann)
Trend report on COMPAMED 2017: Medical technology is the most important market for microsystems: Photo: COMPAMED in Düsseldorf - the No. 1 trade fair for MedTech suppliers
MEDICA MEDICINE + SPORTS CONFERENCE focusing on the future of individualised sports medicine: CC0
New highlights in the MEDICA programme: cc0
EuroShop 2014, The World´s Leading Retail Trade Fair: Photo: Messe Duesseldorf / ctillmann
New southern section of Messe Düsseldorf: MEDICA also benefits from the renovation: Messe Düsselorf
EuroShop11_1217J: by Messe Duesseldorf
EuroBLECH Exhibition Survey: EU countries remain key markets for the sheet metal working industry: Mack Brooks Exhibitions Ltd./EuroBLECH
Preview the Newest Innovations Coming to Filtration® 2017 on the Event Website: CC0
IFA 2017: UX Design Awards 2017: cc0
Outstanding BAU 2017—New records once again!: Messe München | Messe München
NEW FOOD-TO-GO PACKAGING, EQUIPMENT AND TECHNOLOGY AT lunch! 2017: lunch!
Mineralien Hamburg celebrates jubilee – 40 years in the sign of gems and fascinating fossils: CC0
ibtm world 2017 opens trade visitor registration: CC0
Seven percent increase in bookings compared to the previous year: Messe München | Messe München
Leading companies & organizations representing diverse industries at the CEATEC JAPAN 2017: CC0
Outdoor Retailer Marks 35th Anniversary With Industry Unity And Public Lands Celebration – Optimism High as Outdoor Recreation Community Looks to Denver: CC0
Monin Canada has been announced to be a Silver Sponsor at the Canadian coffee & tea Show 2017: CC0
IFA 2017: Droidcon Berlin – Android developer conference co-located at IFA: CC0
IBEX Announces Panel of Judges for 2017 Innovation Awards: CC0
AI EXPO 2017 finished with incredible success!: Pixabay
Paul Horn Hall just in time for the CMT in Stuttgart: Messe Stuttgart
The third edition of the World's No. 1 IoT event is here!: CC0
PERFECT BUNKMATES | ANALYTICA ANACON INDIA, INDIA LAB EXPO AND PHARMA PRO & PACK EXPO SHARE ONE LOCATION: analytica Anacon India Messe München | Messe München
Webasto at the IAA: Press Release Webasto
DMEXCO CONFERENCE PROGRAM 2017 ANNOUNCED: Owned by the author
IFA: LG confirms a smartphone with curved OLED display: Flickr / Kārlis Dambrāns
Messe Muenchen Luftaufnahme 1: Messe München | Messe München
Optimism and confidence in the animal protein sector marks the opening of the 13th TecnoCarne in São Paulo: Pexels | CC0
Gamescom 2017: Microsoft revealed its program: Gamescom/Kölnmesse
Milk discovers its diverse facets: CC0
spoga horse award 2017: These are the nominees: CC0
51. CADEAUX Leipzig once again an indispensable platform for the retail trade: cadeaux-leipzig.de
Kids go crazy for e-mountain bikes: CC0
Exhibitors double space for FESPA Eurasia 2017: CC0
Nominees unique youngstar 2017, Rollingtable, Gregor Stober & Johannes Bauer: Kölnmesse
brandenburger-tor-IFA GLOBAL MARKETS EXPERT TALKS: Opportunities in sourcing: cc0
Gerolsteiner Logo: Geroldsteiner
The 12th AIRTEC, always one step ahead: CC0
Caravan16_JV6689: Photo: Messe Düsseldorf, Constanze Tillmann. Exclusive Exploitation rights with Messe Düsseldorf, Messeplatz, D-40474 Düsseldorf, www.messe-duesseldorf.de
inter airport Europe 2017: Trend of the "interconnected airport" opens up new possibilities for the airport industry: cc0
Wolfgang Weyand will reinforce the Musikmesse and Prolight + Sound Team at Messe Frankfurt Exhibition GmbH and take the helm of the Business Relations & Entertainment Department. In this position, he will be in charge of the entire complementary programme of events of Musikmesse and Prolight + Sound – from special information, networking and professional development events for trade visitors to the entertainment programme at the Exhibition Centre and in the city. Additionally, he will liaise with the trade associations and be responsible for communicating with external cooperation partners. In will report to Michael Biwer, Group Show Director of the 'Entertainment Media & Creative Industries' Business Unit.: CC0
India Preview: Agritechnica
efa 2017: Turn the Spotlight on for energy-efficient lighting technology: Leipziger Messe GmbH / Fotograf: Martin Klindtworth / fotomartinklindtworth.de
ISH China & CIHE 2017 gathered a record high of 61,612 visitors – an 18.2% increase from previous edition: hk.messefrankfurt.com
pexels-photo-382297: CC0
INCOMPAS to Debut Single Annual Trade Show in Fall: cc0
From the Start-up Village to the World of Experience: dmexco 2017 is entering the busy phase: cc0
The network for trade and its partners: Grand Plaza is going into its second edition at EXPO REAL in 2017 and is now enlarged with the addition of six new exhibitors. Trend topics like e-commerce, the boom in outlet centers and the shopping centers of tomorrow are examined at Speakers' Corner.: http://www.exporeal.net | Messe München
Hollywood sign: cc0
Statue of Liberty: CC0
internationales-rahmenprogramm: Photo: Messe München | Messe München
Leonardo Exhibits At IDEX and NAVDEX, Promoting A Wide Range of Security, Aerospace, and Cyber Solutions: Pixabay
SAVE THE DATE. BIE – BIOMASS INNOVATION EXPO 2018: Pixabay
EXPO 2017 to Hold Roadshow in European Countries: Flickr / Dmitry Kalinin | CC BY 2.0
Master Builders Solutions® at BetonTage trade show in Neu-Ulm: Flickr / Health Gauge | CC BY 2.0
CIA Roadsign Langley: Flickr / Ben Stanfield | CC BY 2.0
WASSER BERLIN INTERNATIONAL 2017: More innovative – more informative – more international: (Photo: View into hall 5.2 / wasser-berlin.de)
Isabell Werth, DSP Belantis (Foto: Stefanie Schrader): Stefanie Schrader - Equitana.com
#COSMOPROF NORTH AMERICA HIGHLIGHTS PROFESSIONAL #BEAUTY WITH "DISCOVER PRO BEAUTY" Las Vegas: David Stanley / Flickr | CC BY 2.0
Exciting insights into an industry with a promising future – renowned employers introduce themselves – IDS as a career kick: The Career Day of the International Dental Show (IDS) 2017: La Citta Vita | Flickr | CC BY 2.0
Huawei to Showcase Latest ICT Innovations at CeBIT 2017: Kārlis Dambrāns / Flickr | CC BY 2.0
TrendSet has sustained its international orientation.: Trendset
IMM Hallendurchblick, Passage 10/ 4: IMM Kölnmesse
BAU2017_pl0034: Messe München | Messe München
Visitors to Iran's Agrotech Agropars farm exhibition will have the opportunity to find out more about Agritechnica, the world's leading trade fair for agricultural machinery that takes place every two years in Germany.: Agritechnica | CC BY 2.0
gamescom (22 to 26 August 2017) is the world's largest event for computer and video games. Tickets are coveted every year and sold out in advance sale long before the start of the event.: Fiesta Tickets by Martin Lewison / Flickr | CC BY 2.0
CDN solutions group to focus on digitalization in CEBIT Hannover 2017, Germany: Flickr / Patrick Heinecke
Paris Skyline: Flickr / Moyan Brenn | CC BY 2.0
Power Hoops: Flickr / Vladimir Morozov | CC BY 2.0
SWM2016_ch0932: AlexSchelbert.de / Spielwarenmesse eG
New York Taxi: CC0
1:0 for good vision in school sport: Flickr / USAG- Humphreys | CC BY 2.0